KraussMaffei Group extends contract with CFO Jörg Bremer ahead of schedule
Term until end of 2025
Extension sends important signal of continuity and stability
Bremer will continue to drive the transformation of KraussMaffei
(Munich, January 12, 2023) - The Supervisory Board of the KraussMaffei Group has extended the contract of Jörg Bremer as Chief Financial Officer (CFO) ahead of schedule until December 31, 2025. Bremer has been in charge of Finance at KraussMaffei since July 2021. With the early extension of the contract, KraussMaffei is sending an important signal for stability and trust on the subject of cooperation.
Jörg Bremer joined the Munich-based engineering company in July 2021. Since then he has decisively driven KraussMaffei's transformation process and established a performance culture with clear responsibilities. In addition, he and his team succeeded in setting up a complete refinancing of the Group in 2022.
Asked about the early extension of his contract, Jörg Bremer said: "I am very pleased about the trust placed in me. Together with the management team, I will continue to drive the transformation at KraussMaffei through more efficient processes in order to lead the company back to the top of the plastics industry. I am very confident that we will succeed in this."
Jörg Bremer continues to be responsible for Finance and Controlling, IT, Human Resources, Treasury, Legal & Patents, Tax and Business Excellence.
Before joining KraussMaffei, Jörg Bremer was a member of the Management Board and CFO of Sixt SE in Pullach. Prior to that, he successfully worked at BROSE Fahrzeugteile as CFO North America and in other management positions in Coburg, Detroit, Würzburg and Pune.
Contact Person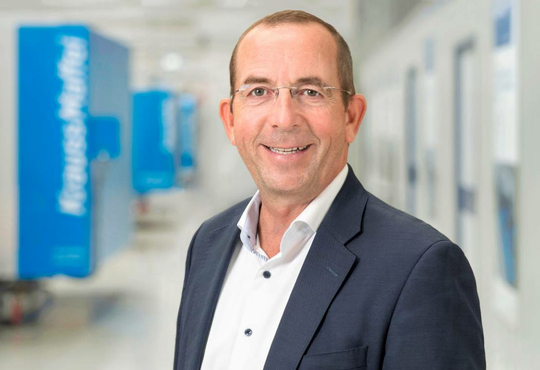 Head of Corporate Communications
Uli Pecher
Tel +49 (0)89 88 99 10 80
Fax +49 (0)89 88 99 30 92
Mail to Uli Pecher