World premiere: KraussMaffei delivers first machine from new main plant in Parsdorf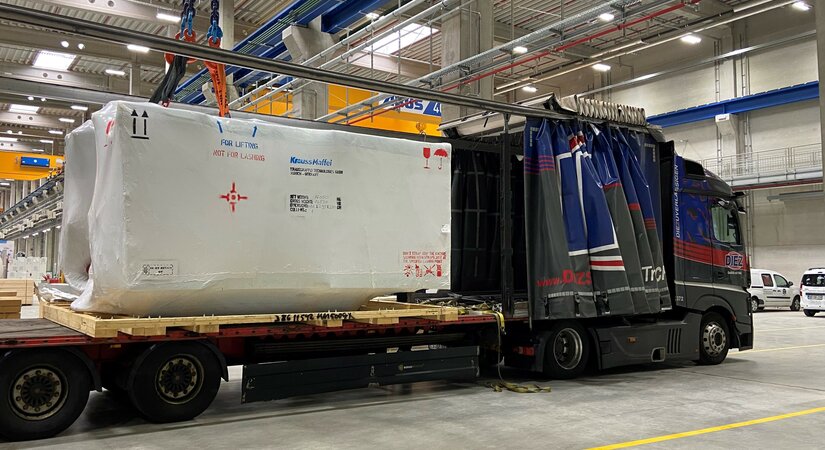 First large machine fully assembled at Parsdorf plant
Relocation of production in final phase
Plant in Parsdorf with 250,000 m² of floor space goes into operation
(Parsdorf, April 14, 2023) The new main plant of the KraussMaffei Group in Parsdorf, east of Munich, has started up successfully: The first machine, a GX 451-3000 injection molding machine, left the plant bound for Edinburgh (Indiana, USA). With the delivery of the first large machine produced in Parsdorf, the renewal of the plant landscape at KraussMaffei is almost complete after around three years. The relocation of the main plant and the corporate headquarters from the previous location in Munich-Allach to Parsdorf is one of the largest in the greater Munich area for decades. It is expected to be completed by the end of the current year.
The company had already commissioned a new production facility in Jiaxing (China) in 2020. This was followed by the opening of new plants in Einbeck and Laatzen near Hanover. The plant in Parsdorf, east of Munich, is by far the company's largest with 250000 square meters of floor space (equivalent to about 35 soccer fields). The previous main site in the Allach district of Munich will be vacated and abandoned by the end of the year.
Injection molding machines and machines for reaction process machinery and additive manufacturing (3D printing) are now manufactured in Parsdorf. In addition, Parsdorf is now also home to the Group headquarters, a large Customer Experience Center, the Group's largest spare parts warehouse, latest production technology and a new paint shop. In addition, automation (robots), which is currently still located in Schwaig, is to follow in the coming year.
Holger Ahlborn, Director Operations in Parsdorf: "I am pleased that the move to our new Parsdorf site is going very well so far and that we have already been able to deliver the first machine that has gone through all the processes in our new main plant. I am confident that we will also manage the remaining phases of our move well. And I'm already looking forward to the reaction of our customers when they come to visit us in our new main plant."
Contact Person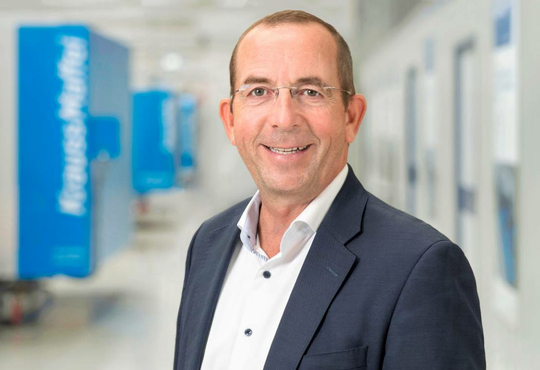 Head of Corporate Communications
Uli Pecher
Tel +49 (0)89 88 99 10 80
Fax +49 (0)89 88 99 30 92
Mail to Uli Pecher