Polyplastic LTD opts for KraussMaffei twin-screw extruders to extend its production capacity
Maximum efficiency and unparalleled operational safety along with minimum energy consumption
(Hannover 7 December 2020) Within the frame of a new investment project, Polyplastic LTD – a Russian plastics producer – and KraussMaffei have recently concluded a contract for the delivery of two ZE 80 x 42D BluePower twin-screw extruders to extend the company's production capacity. Due to travel restrictions caused by the COVID-19 pandemic, both parties conducted the entire contract negotiations online remotely and signed the contract at the end of October. This contract further strengthens the long-standing, constructive and solution-oriented cooperation between Polyplastic LTD and KraussMaffei.
"In the growing Russian market for engineering plastics, Polyplastic LTD focusses primarily on equipment reliability and technical innovation," says Andrej Menschov, managing partner of Polyplastic LTD. "Faced with a continuously increasing demand, we have to ensure energy-efficient and resource-conserving production while meeting the ever more exacting quality standards requested by our customers. The use of the innovative ZE BluePower twin-screw extruder technology will enable us to maintain the supreme quality of our products in the highly competitive market environment."
Maximum efficiency and unparalleled operational safety along with minimum energy consumption
Thanks to the installation of the new compounding extruders, the Russian plastics processor will be able to substantially reduce the energy consumption involved in its production. The ZE BluePower twin-screw extruder series is suitable for all compounding tasks – in particular when equipment reliability, reproducibility and flexibility are key factors. The large free volume, the 1.65 OD/ID diameter ratio and the torque density of 16 Nm/cm³ are especially attractive for plant owners striving to increase productivity. In addition, the extruders are equipped with two side feeders and three degassing zones. Set-up and start-up of the extruders are scheduled for September 2021.
"Polyplastic LTD will use the new twin-screw extruders for the production of engineering plastics designed for the building industry. With this new project, Polyplastic LTD and KraussMaffei continue their long-standing and extremely successful cooperation," declares Siegfried Oldenburger, Expert Sales Extrusion Compounding at KraussMaffei.
Contact Person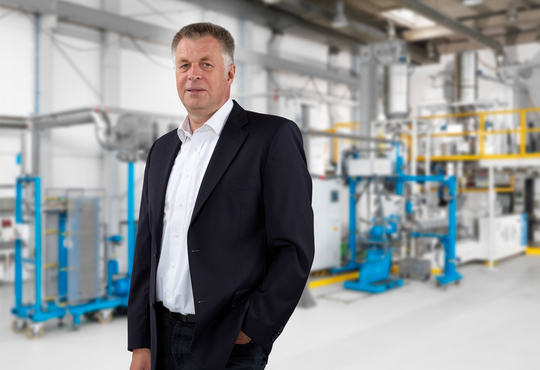 Trade Press officer for Extrusion Technology
Andreas Weseler
Tel +49 (0)511 57 02 586
Fax +49 (0)511 57 02 9586
Mail to Andreas Weseler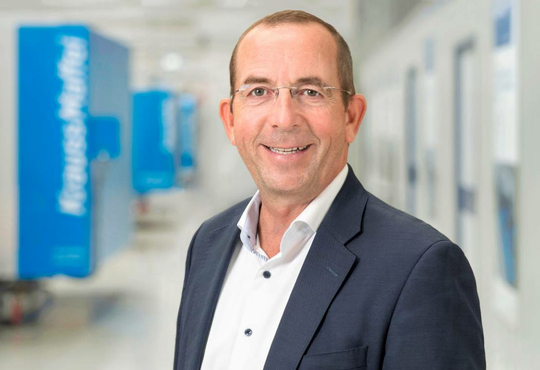 Head of Corporate Communications
Uli Pecher
Tel +49 (0)89 88 99 10 80
Fax +49 (0)89 88 99 30 92
Mail to Uli Pecher