Nolan Strall new President of KraussMaffei Corporation in the US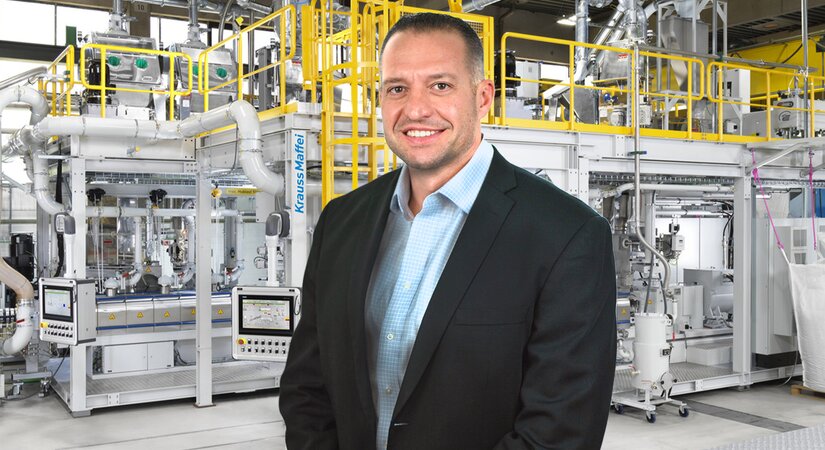 KraussMaffei has appointed Nolan Strall as the new President of KraussMaffei Corporation North America (KMC), effective January 1, 2022. He will report directly to Volker Nilles, Executive Vice President New Machines.
Previously, Nolan Strall served as Vice President of Operations and Digital & Service Solutions (DSS) for KMC. In this role, he was responsible for aligning the New Machines & DSS teams and processes to ensure maximum efficiency and profitability for the organization. In his new role, he will remain a member of the Digital & Service Solutions global management team.
Nolan Strall holds a bachelor's degree in Industrial Technology Engineering with a focus on Manufacturing Information Systems Technology and a Minor in Business Administration from Ohio University. Prior to joining KMC, he held positions in the aerospace and general industrial machine tool market. Prior to that, he spent eight years with Siemens Industry in a variety of leading positions at multiple locations.
"KraussMaffei looks back on more than 180 years of innovation and technology history, which led me to join the U.S. team at KraussMaffei Corporation in January 2020. In what has been a very difficult year for the industry and one of the largest organizational changes in the company's history, I found at KraussMaffei Corporation an amazing group of dedicated employees that we have now galvanized as one strong team for the future. The team we are building here in Florence, Kentucky, has a deep knowledge of our core technologies. We also have added key leaders and started initiatives in complementary technologies that will provide new solutions for our customers and enable us to enter new markets. I am honored to provide strategic and operational support and leadership to the team in North America as President. I look forward to contributing to KraussMaffei's positive development, especially in terms of growth in new markets and technology diversification", says Nolan Strall.
Volker Nilles, Executive Vice President New Machines, states, "As part of his role as President, Nolan will continue our journey to further strengthen our organization in North America, drive localization of industrial automation solutions in line with our global strategy, and ultimately expand KraussMaffei's solutions portfolio to support our core and new markets."
Nadine Despineux, Executive Vice President Digital & Service Solutions, adds: "With his experience and leadership style, Nolan has been instrumental in building our Digital & Service Solutions organization within KMC, and I am confident we will see the same remarkable results in his new role as President".
Contact Person
Head of Corporate Communications
Uli Pecher
Tel +49 (0)89 88 99 10 80
Fax +49 (0)89 88 99 30 92
Mail to Uli Pecher