Laboratory extruder relaunched: ZE 28 BluePower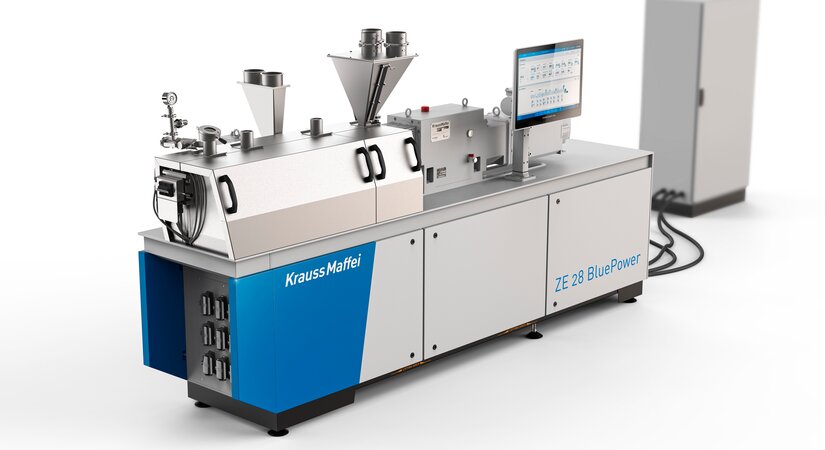 New ZE 28 BP twin-screw extruder design adapted to customer requirements
Solution for any application with optimized ease of operation
Focus on higher efficiency, shorter delivery times and increased cost effectiveness
(Laatzen, November 8, 2023) At this year's Fakuma in Friedrichshafen, Laatzen-based KraussMaffei Extrusion GmbH will exhibit the newly designed ZE 28 BluePower laboratory extruder. In addition to fast availability and a highly attractive price, this extruder is characterized by improved ease of operation and enhanced performance.
The new high-performance laboratory-scale extruder convinces by a perfect combination of free volume (OD/ID =1.65) and high torque density of 13.6 Nm/cm³. Depending on the specific process requirements, the processing section can be configured within a length range of 32 to 64 D and equipped with up to three side feeders.
Just like the other extruders in this series, the ZE 28 BluePower is available in three material variants, in order to offer the wear resistance and corrosion protection required for customer-specific applications.
Solution for any application with optimized ease of operation
The laboratory extruder is designed to implement bespoke process solutions thanks to a wide variety of configuration options. These include processing section elements in high-temperature design with a thermal resistance of up to 420°C. In addition, the automatic screw removal towards the drive – or "UltraGlide" feature for short – further expands the range of applications for this machine.
Since October 2022, the standard version of the ZE BluePower extruder has been equipped with the newly developed "pioneer processControl" (ppC) featuring wizards (assistants) for enhanced production reliability. These wizards provide the operator with step-by-step instructions for certain procedures such as starting the production line or shutting it down. As a matter of course, common up- and downstream systems can be integrated into the new control system.
Focus on higher efficiency, shorter delivery times and increased cost effectiveness
"After intensive discussions with our customers, we have responded to current market requirements and improved our twin-screw extruder accordingly", says the Michael Tieben, Product Manager for the ZE BluePower series. "In the future, we will offer our extruder with a cost advantage as compared to our competitors and an attractive delivery time."
High energy efficiency, excellent temperature control within the processing section, improved surface cleaning, enhanced power electronics protection and an optimized strand extrusion die are the key features of the relaunched ZE 28 BluePower design. The processing sections including the screw configurations are still customized and all process-engineering results can be scaled up without any problems to the entire BluePower extruder range from size ZE 42 up to the ZE 186.
Contact Person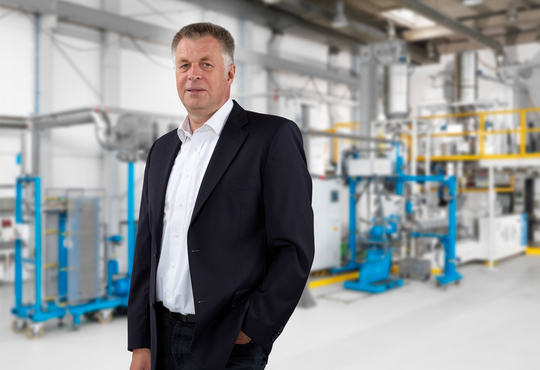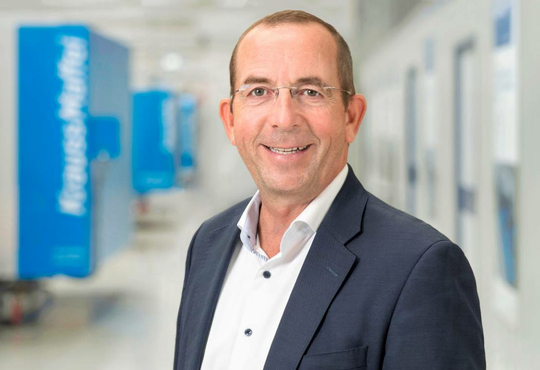 Head of Corporate Communications
Uli Pecher
Tel +49 (0)89 88 99 10 80
Fax +49 (0)89 88 99 30 92
Mail to Uli Pecher