KraussMaffei with new products for polyurethane processing and for lightweight construction at the K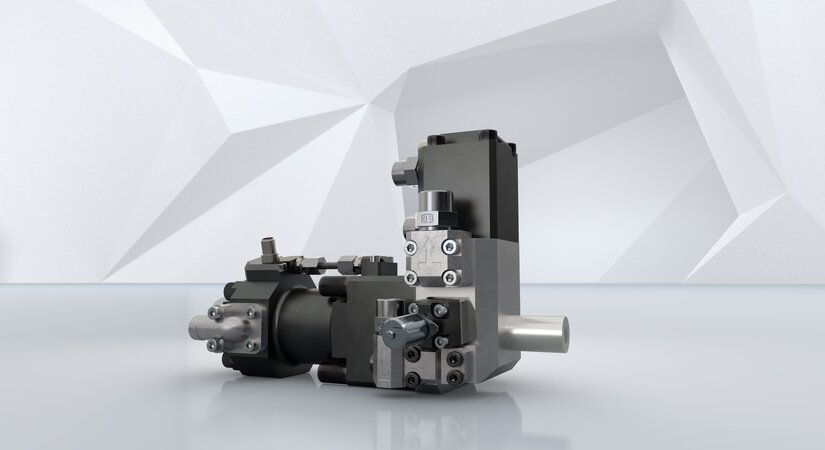 KraussMaffei with new products for polyurethane processing and for lightweight construction at the K
precisionMixhead – For more efficiency in PUR processing
60% lighter chassis for vans with pultruded profiles
Sustainable production of high-end interior components with ColorForm
Automatic premixing station for flame-retardancy filler expandable graphite
(Munich, October 19, 2022) In reaction process machinery and with lightweight construction solutions, KraussMaffei has been a leader in technology and innovative partner for many industries for decades. With the new, compact, highly efficient precisionMixhead mixing head, as well as sustainable production solutions and current application examples from surface technology, profile pultrusion and for processing delicate flame-retardancy filler, the pioneers are inspiring visitors to the K 2022 once more.
"'Make plastic green. With the highest quality and efficiency.' is also the principle that underlies our developments in reaction process machinery," explains Xiaojun Cui, Executive Vice President New Machines. "We are showing the opportunities that reaction process machinery creates for more sustainability in production and products." An excellent example is the aforementioned precisionMixhead. It has been designed for energy efficient PUR production and particularly high product quality. Other highlights include functional interior designs with PUR surfaces, solutions for processing delicate PUR fillers and pultruded chassis profiles for improved performance and reduced consumption in transport vehicles.
precisionMixhead – A new mixing head design
The new design of the precisionMixhead pairs maximum precision in mixing quality with maximum availability for polyurethane production. An especially customer-friendly service and repair concept, based on quick changes of wear prone parts, saves time and costs during regular maintenance. Its compact design and a weight reduction of up to 20% is reflected in simplified handling in production and service.
Pultrusion for lighter chassis
KraussMaffei has opened up new areas of application for the pultrusion process with pultrusion technology for production of fiber-reinforced, pultruded profiles. The most recent example is chassis profiles for our customer CarbonTT in Stade. These profiles make small trucks lighter and therefore more efficient. Up to 60% weight savings in the chassis benefit the load capacity and suitability for electric drives in equal measure.
ColorForm – Ready for the future
The ColorForm technology for premium quality surfaces is used in the automotive industry as well as for interiors and exteriors. ColorForm surfaces are not only transparent, high strength and robust – they are also self-restoring. In modern electric cars, touch sensors are increasingly integrated for control systems for function in components with ColorForm surfaces. Production of substrates and surfaces in a single-pass is particularly efficient and sustainable.
Automatic premixing station for expandable graphite
For industrial processing of expandable graphite as filler, there is now a complete system comprised of a premixing station, mixing and metering machine and mixing head. The automatic premixing station guarantees that the expandable graphite is mixed gently into the polyol, which extends the usability time of the mixture. Less material and higher machine availability enable sustainable production of flameproof components, such as for use in public transportation.
Contact Person