KraussMaffei at K 2022: Lucrative and sustainable direct compounding with DCIM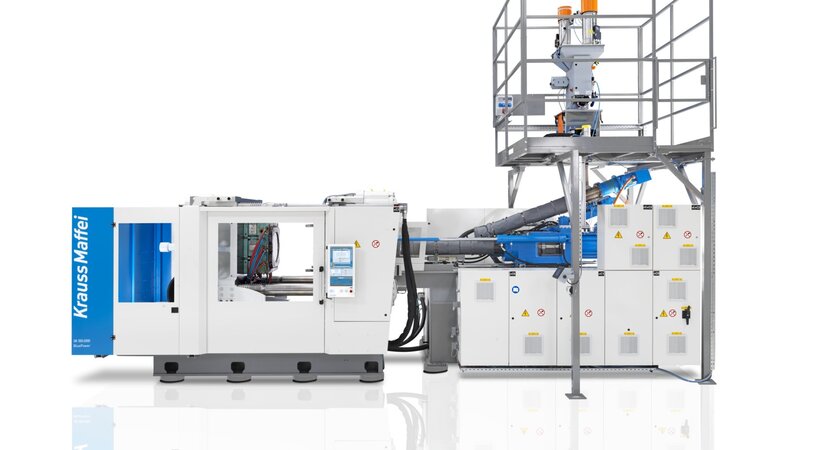 Processing three recycled materials of different types live at the trade show
Economically attractive for part weights from 50 to 2000 g
Material cost savings of up to 50 percent
Developing, testing and protecting proprietary formulations
KraussMaffei: More than 20 years of experience in direct compounding
(Munich, 2022-07-19). The current situation in the markets for raw materials keeps bringing them more into focus, and yet they are rare: recycled materials. How to enable different starting materials to be used together is demonstrated by a K-trade show application by KraussMaffei (Hall C15 / Booth C24-D24). With DCIM (Direct Compounding Injection Molding), three different viscous polymers are made into one new product.
Liquid, gummy, tough: polypropylene staple fiber fleece from FFP2 masks (melt volume rate MVR 800-1000), shredded HDPE from logistics packaging goods (MVR 5-15) and HDPE blow molding scraps from toy production (MVR < 1). These starting materials of different viscosities are used in DCIM direct compounding to create a new material. The masterbatch, stabilizer additives and micaceous iron oxide are added as fillers. At the trade show booth of KraussMaffei, these are turned into five-piece polyolefin collapsible crates, such as those used for transporting fresh fish, in a cycle time of 35 seconds.
At K, an LRX 350 linear robot removes the five individual parts from the mold (SCS moldmaking) and transfers them to an automation system from Campetella, which takes over the insertion, clipping and stacking of the crates.
Economically attractive thanks to single-screw extruder
With DCIM (Direct Compounding Injection Molding), KraussMaffei is expanding its portfolio in the area of direct compounding and complementing the IMC system (Injection Molding Compounder), which has been tried-and-tested for 20 years. The DCIM single-screw extruder is already economically attractive for shot weights from 50 to 2000 grams, while IMC (with a twin-screw extruder) requires at least about 1500 grams. The goal in both cases is the same: to blend, modify with additives, reinforce or fill polymers, and to have that integrated into the injection molding process without loss during the cycle time.
For DCIM, the extruder is installed in a space-saving piggyback position directly over the injection unit of a standard hydraulic machine (usually from the GX series, here GX 1100-4300). The compounded melt is conveyed into the plasticizing unit in a single heating process, in other words, without cooling or buffer storage, which reduces degradation of the polymer. In addition, the one-step process conserves energy and reduces the CO2 footprint.
The extruder and injection molding machine produce in intermittent operation, which means that when the injection volume for the next cycle has been reached, the extruder stops its work. To achieve this perfectly and turn six individual components into one homogeneous melt, the extruder has a specially developed screw, which is also very long. For standard injection molding machines, the ratio of length to diameter is about 17-23 L/D, but for DCIM it is a sizable 30 L/D.
Material cost savings of up to 50 percent
For the particularly price-driven packaging and logistics industry, DCIM opens up the attractive option of saving up to 50 percent of material costs. The shot weight of the trade show collapsible crate is 1000 grams, and the external production of a compound alone costs as much as 0.6 €/kg on average, which now no longer has to be paid for. In other industries, however, such as for manufacturers of technical parts, gaining control over the materials is often a leading motivation, which means developing one's own formulations for new product compounds such as polypropylene or polyamide glass-fiber compounds or various polymer blends and keeping the expertise for them in-house.
In each case, plastics processors benefit from the high degree of flexibility that DCIM offers. If no compound is needed at the moment, the machine can also be used in standard injection molding mode, and due to the low additional costs, the DCIM equipment pays for itself within a few months.
Partners at the trade show exhibit are the following companies: BIG-SPIELWARENFABRIK GmbH & Co. KG (blown film), Schoeller Allibert Services B.V. (HDPE injection molding products), Zettl Meditec GmbH (FFP mask fleece), almaak international (mask fleece agglomerate), Audia Plastics s.r.o. (color masterbatch), Byk Chemie (additives), Kärtner Montanindustrie (micaceous iron oxide), Campetella Robotic Center srl (automation) and S.C.S. Societa Construzione Stampi (molds).
KraussMaffei at K 2022
Hall C15/ Booth C24-D24

Contact Person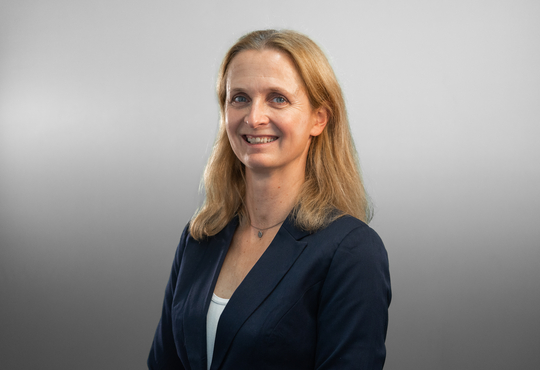 Marketing Manager Injection Molding Machinery
Petra Rehmet
Tel +49 (0) 89 8899 2334
Mail to Petra Rehmet