KraussMaffei at formnext for the first time: New 3D printing division brings industrialized production solutions to market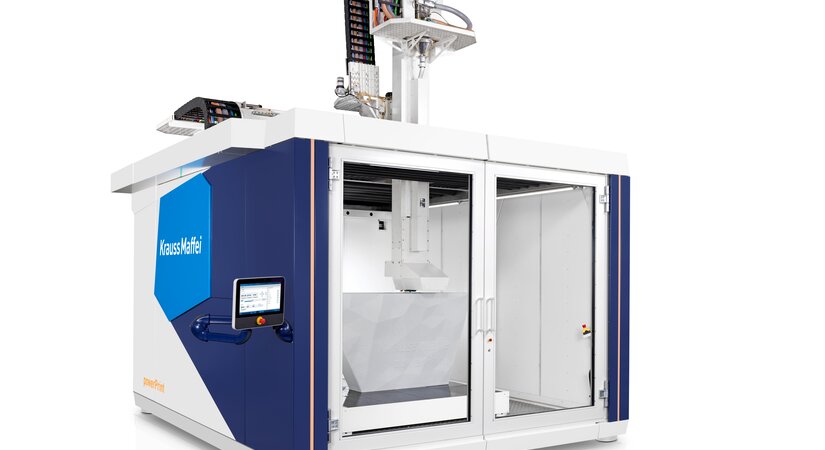 KraussMaffei is a worldwide leader in plastics processing as an innovative technology partner for injection molding, extrusion technology and reaction technology. "With additive manufacturing as the fourth technology, we create new opportunities both for established plastics processors and for companies that see their core competence in additive manufacturing and want to take a step towards industrial production of plastic parts," explains Rolf Mack, Head of Additive Manufacturing at KraussMaffei. With this fourth technology, KraussMaffei has another production process at its disposal so that it can offer its customers the best possible solution depending on their needs and requirements.
powerPrint for large-scale additive manufacturing
powerPrint is an extruder-based system for processing thermoplastic granulate. It prints large-size components with volume up to 10 m3 to industrial standards. Optimal component properties are achieved at affordable material costs. In addition, short set-up times and the use of common software solutions for print preparation enable fast implementation from component design to print. High output capacity at fast print speeds ensures short throughput times of large components. PowerPrint benefits from KraussMaffei's many years of expertise in plastic and extrusion to achieve the best possible printing results. This offers various industries new opportunities for efficient production of near net shape components. Typical application fields include moldmaking, prototype construction and manufacturing of elements in furniture construction as well as customized solutions for the water and supply infrastructure. In the foundry industry as well, fast, cost-effective manufacturing of molds with 3D printing models boosts productivity.
At formnext, we will demonstrate how intelligent end-to-end system concepts make it possible for our customers to scale additive manufacturing.
precisionPrint – the SL printer for industrial manufacturing
precisionPrint is a high-performance stereolithography solution. The highly automated system offers cost-effective production of components with the most stringent requirements for surface quality and detail resolution on an industrial scale. An innovative laser system and the sophisticated end-to-end system concept enable the series production of AM components at the lowest costs. The printer is ideal for short-run printing in the electrical and electronics industry, for example connectors or customized solutions with highest precision. The latter offer great added value among others in the medical industry, for example, for printing hearing aids, or in the sports and leisure area.
Contact Person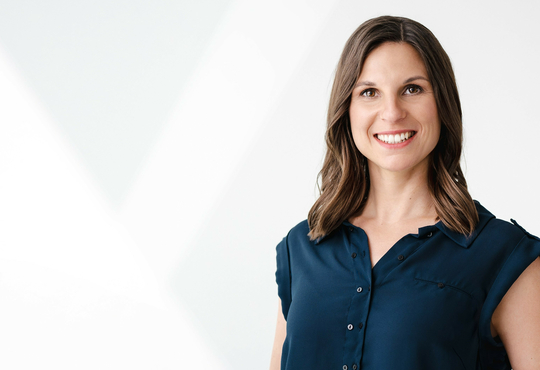 Marketing Manager Additive Manufacturing & Digital and Service Solutions
Julia Reich
Tel +49 89 8899-1896
Mail to Julia Reich