Bundled expertise for the production of alternative polyolefin-based floor coverings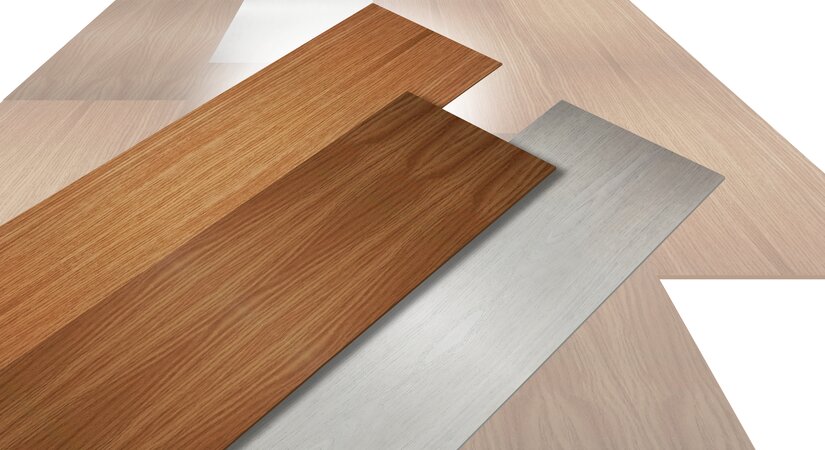 Laboratory line scores with outstanding flexibility in product development
Key components: in-line compounder and PlanetCalender
Formulation development in cooperation with ExxonMobil
(Hannover, April 27, 2022) In cooperation with ExxonMobil and additional development partners, KraussMaffei has successfully completed the in-house project for the production of alternative
PP-based floor coverings in its R & D center in Hannover. "Polyolefin-based floor coverings offer a range of benefits that make them extremely popular," says Janina Roesch, Product & Application Owner Flat and Foam at KraussMaffei. "With our development project we invest in this growing market and support manufacturers in overcoming market entry barriers."
Laboratory line scores with outstanding flexibility in product development
"Our laboratory line offers unparalleled flexibility in terms of the formulations we can use and floor covering dimensions," emphasizes Janina Roesch. These floor coverings can be produced from virgin or recycled PP material and their mechanical properties can be optimized adding various fillers like calcium carbonate or talc as well as by incorporating fibers. The plant configuration is suitable for both, thin and extremely flexible floorings with a thickness of 2.5 mm as well as for thick and rigid sheets with thicknesses of up to 6 mm. The wide variety of potential products is ensured by the in-line compounding system and the adjustable polishing calender designed as PlanetCalender.
Key components: in-line compounder and PlanetCalender
For the cost-effective production of the new PP floor coverings KraussMaffei uses a ZE BluePower twin-screw extruder that provides a large process window for optimum final product quality even with varying properties of the input material. Thanks to its large free volume and high specific torque, this type of extruder allows unparalleled output capacities to be obtained. Several metering stations and side feeders are arranged along the processing section for in-line feeding of solid and liquid additives to achieve maximum filler loading of the final product without requiring any previous compounding. The material is guided from the slot die to the PlanetCalender that is equipped with adjustable rolls to ensure perfect polishing of floor coverings of any dimension. The extruded sheets can either be coated with a laminated decorative film and wear protection film in an in-line process or have a decor printed on them in an off-line process, which then requires additional sealing.
Formulation development in cooperation with ExxonMobil
During formulation development, highly flexible Vistamaxx™ polyolefin elastomers proved extremely advantageous as they allow a high filler and reclaim share to be incorporated, which ensures impact strength and adhesion of the top layer. "We contributed our extensive technological know-how and our wide portfolio of polyolefin elastomers to develop innovative, customized floor covering formulations that can be manufactured and tested efficiently on the KraussMaffei pilot line," says Gertrud Masure, Market Development Manager, EMEAF, Polypropylene, Vistamaxx™ and Adhesion at ExxonMobil. In the future, the jointly developed baseline formulation can be adapted to specific requirements of interested customers and will offer them ideal prerequisites for success in this fast-growing floor covering market segment.
"We look forward to cooperating with potential customers wishing to test their individual formulations on the line installed in our R & D center," emphasizes Janina Roesch. "As we are deeply convinced that PP floor coverings will continue to gain popularity in the coming years, we aim at providing producers an innovative platform for the development of ground-breaking floor covering solutions."
Contact Person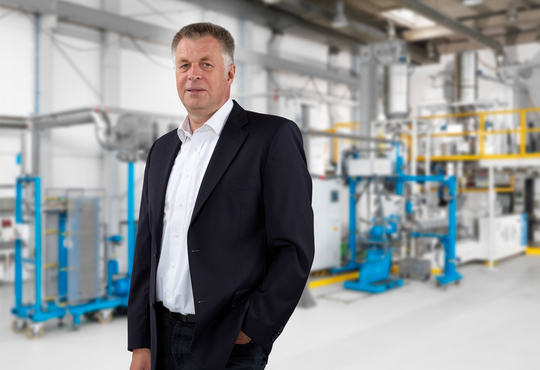 Trade Press officer for Extrusion Technology
Andreas Weseler
Tel +49 (0) 5102 8608-7586
Fax
Mail to Andreas Weseler